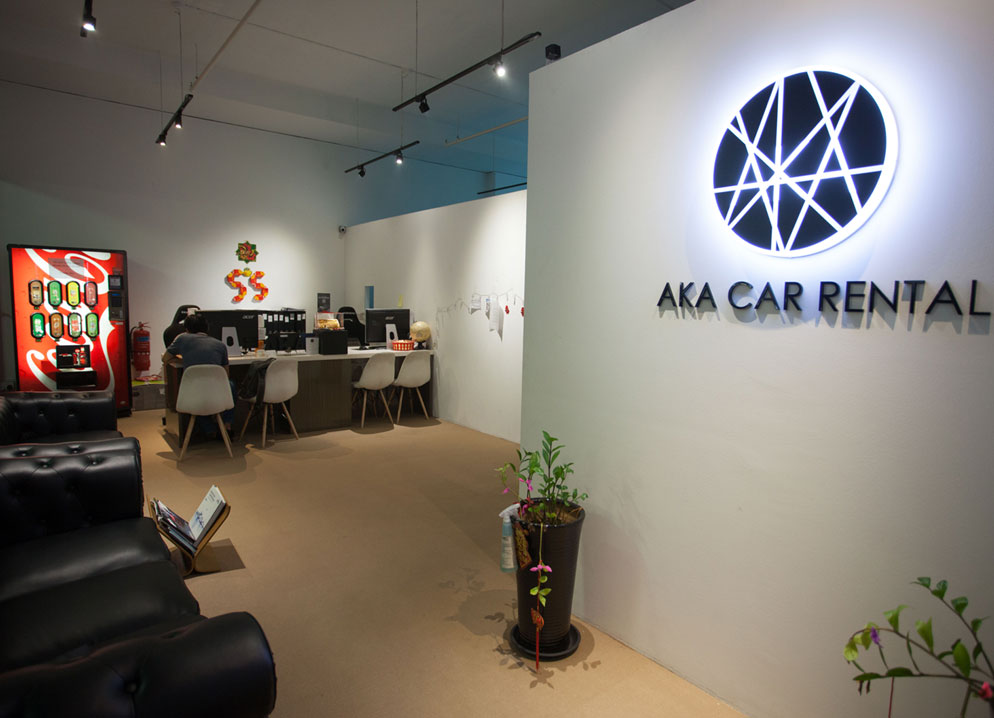 AKA - also known as the best car leasing & car rental
AKA Car Rental is the subsidiary of AKA Group. The mission of AKA Car Rental is striving hard to reach the pinnacle of customer service on short-term car rental and long-term leasing. Pledge to provide affordable and hassles free service for every customer, we have a wide selection of reliable cars for rent and lease in Singapore. With competitive rates and the understanding of our customer's needs, you are assured of professional, efficient and quality services. That makes us different from others.
Why choose AKA Car Rental?
One of the few companies in Singapore that provide rental & leasing services to P-plate drivers and customers below 21 years old

 

No deposit required

 

Proper insurance coverage for all customers, including drivers & customers below 21 years old

 

Wide selection of well-maintained vehicles available

 

Affordable rates & tailored packages to suit customers need

 

Conduct safety checks, wash & vacuum before handling the vehicles to customers

 

24 hours roadside assistance & recovery service

 

24 hours accident service to assist customers from trepidation

 

Membership program to let you earn points and enjoy discounts. Lifetime membership, no subscription & no recurring fee.

 
---
These are the reason why AKA Car Rental is your choice for your rental & leasing needs. View our List of vehicles available and their rate by clicking the button below. For any enquiries, CLICK HERE to contact us and we will gladly assist you.