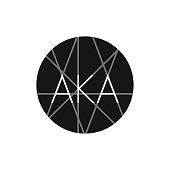 Hi guys i believe you have seen plenty of videos of those reckless drivers on Facebook.
jam brake in the middle of the road
playing fast and furious cutting in and out of lane
reckless taxi drivers signal from lane 1 to 4 just to get customers
vehicle trying to forge accident claims
AKA Car Rental hereby would like to inform our customers that 75% of our accident claims are caused by taxi drivers.  AND YES what can we do to minimize these accidents?
keep a safety distance away from taxi drivers or reckless drivers.
always be alert
always remember to check your blind spot
signal and change your lane if there are oncoming vehicle tailgating you
We understand that say is easier than done but we really hope our drivers can be more alert on road to prevent yourself from being the next victim. Its better to be safe than sorry.
LIFE IS PRECIOUS, DRIVE WITH CARE.
But if you are so unlucky and meet with an accident, always remember these few procedure so AKA Car Rental can assist you.
DON'T BE PANIC
CHECK IS EVERYONE ALRIGHT IN THE CAR
CALL AKA CAR RENTAL IMMEDIATELY
DO NOT SHIFT THE CAR EVEN IF YOU ARE OBSTRUCTING THE TRAFFIC
TAKE PHOTOS OF THE WHOLE ACCIDENT SCENE (HOW BOTH OF YOU COLLIDED, MAKE SURE THE PHOTO CONTAIN BOTH VEHICLES IN ONE PHOTO)
TAKE EVERY ANGLES OF THE ACCIDENT
TAKE PHOTOS OF THE THIRD PARTY VEHICLE, THE DAMAGES AND CAR PLATE NUMBER
TAKE OUR VEHICLE DAMAGES
EXCHANGE CONTACT NUMBERS
TAKE PHOTOS OF THE THIRD PARTY NRIC AND DRIVING LICENSE
ALL THESE PROCEDURE HAVE TO BE DONE BEFORE SHIFTING THE CAR. WAIT FOR TEAM AKA TO ARRIVE.