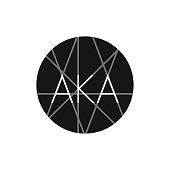 SORROWS FROM CAR RENTAL THAT WE WISH OUR CUSTOMER CAN UNDERSTAND =(  HOPE AFTER THIS POST CUSTOMERS CAN UNDERSTAND BETTER.
1.  Why i get a different model of car from what i reserved? ITS MY WEDDING! ITS A VERY IMPORTANT DAY FOR ME! I ONLY WANT THAT MODEL! We often got scolding from our customers due to this incident.
Sorry sorry and sorry to our customers but accident, car damaged,car faulty or some customer refuse to return vehicle is not for us to control. We sincerely hope that our customer can understand that certain circumstances is really not for us to control.
     2.  Why collection timing is 6pm – 6.30pm but IS ALREADY 7PM AND THE CAR IS STILL NOT HERE YET?
Sigh, We did state on the contract clearly that our return timing is usually before 6pm but some customer just disregard it.
     3. Why i collect my vehicle at 7pm or 7.30pm but i have to return at 6pm?
Dear customers, we need to wash up the vehicle and vacuum the interior. Example, you book a hotel check in time is 2pm but check out is 12pm. Same thing sir/mdm, we need time to wash and clean up the car. Unless all the customer return clean vehicle back. =(
4. Can i pay extra to extend my returning time to 8-9pm or so?
Our operating hours is from 12pm – 7pm, Monday – Friday but we will usually be in the office by 11.30am to get ready our washing kits.
Our cut off timing for returning of car is usually 6pm sharp as we need time to clean the cars, check the engine oil before we proceed to hand over.
     5. Why your car have cockroaches! IS DISGUSTING! WHY YOU GUYS NEVER CLEAN UP THE CAR?
Dear customers, if you did rent car from us, AKA CAR RENTAL before. You will notice that we are always washing and vacuuming the vehicle. BUT we can never never control our customer from eating inside the car. This is one of the reason why it attracts cockroaches but as long as we aware that there are cockroaches, we will do car pest fumigation.
      6. WHY ARE U SO RUDE? YOU SOUNDS SLEEPY! NOT HAPPY TO PICK UP CALLS?
Dear customers, our operating hour is from 11am to 7.30pm from Monday to Friday. We are like any other human beings, we like to sleep as much as we can during weekends or any public holiday. Usually other car rentals company don't pick up calls during weekends or public holiday but nevertheless AKA CAR RENTAL try our best to answer every call to hope customer can drop us a text for their enquiry so that we can get back to them as soon as possible. For such incident, AKA CAR RENTAL sincerely apologize to all our customers if one of the days you are attended by any of our lazy voice. But we hope you guys can understand that we value all the calls.
     7. RUDE CAR RENTAL! NEVER EVEN APOLOGIZE! NEVER EVEN SEND US OUT THE DOOR WHEN YOU MADE A MISTAKE!
Sigh, Dear customer, even if we say we did apologize numerous time and provide another solution i doubt anyone will believe. yes we are doing customer service, we should have a good customer service but that does not mean that we have to get scolded with vulgarity. Yes we make mistakes because we are human, we might missed out certain things but we did face it and apologize again and again. I guess customers that is in customer service line will understand our sorrows.
   8. Why must i pay $20 if i did not wash the car before returning?
We hope customer can understand that washing of car doesnt mean that you are helping us to lessen our workload. The paint job is our concern. Without taking care of the vehicle, the paint job will turn dull, bird shit will stain the car and we cannot wash it off unless we send for grooming.
  9. Why i drive halfway the car cannot start? why the car suddenly overheat? Why air-con suddenly not cold? YOU GUYS DID NOT MAINTAIN THE VEHICLE WELL!
AKA Car Rental have a full servicing and maintenance record. Feel free to ask it from us, we are more than happy to show it to our customers. BUT some wear and tear is not for us to control. For example the fan suddenly not working. Fan belt suddenly snap, compressor suddenly not working. All these problem comes without any signal.
10. Why must i transfer a partial payment before reserving the vehicle?
The reason why we need a partial payment to reserve the vehicle is that we will reject other customer reservation once you reserved it so we need the partial payment to prevent last min cancellation.
11. In the middle of the night 3am, "hi may i know if there is car for rent?"
Sigh, its 3am sir/mdm. i understand some customer may need cars urgently but its 3am. Honestly, we are suffering from a accident phobia syndrome haha. Usually when we receive calls during the night, we will usually fear that one of our customer might be involve with an accident. So please i hope customers can understand and can call us during our office hours if they need to rent a car.
12. Why is the private hire sticker there? Can i remove it? its so ugly! i doesnt want my friends or family to know that i rented a vehicle!
I know right! its ugly! but government has the call! We cannot remove it and its a must to stick that sticker if not we will get fine up to $1000 or even jail term.
Alright guys! i hope after this post and any of our customers were to read it can understand us better.
 AKA CAR RENTAL will always try our best to learn from our mistakes and serve all of you better! Thanks –  TEAM AKA