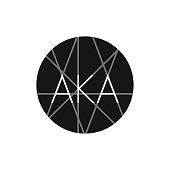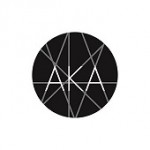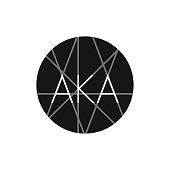 1. Will i be able to rent a vehicle from AKA Car rental Singapore if i am under 21 years or a p plate driver

Yes. AKA car rental provides car rental services for under 21 years old or p plate drivers with proper insurance coverage and registered MOTORCAR under LTA
      2. What is the procedure in renting a car from AKA Car rental Singapore ?
First visit our website -> pick a car model -> Contact us at 81880754 or any other handphone numbers on the web and tell us the car models and when is the date you need  -> transfer a partial payment to our company bank account -> After the transaction message us your full name and nric -> You will receive a confirmation message from us -> there you go, you have reserve it.
       3. Will there be any refund if i need to cancel the reservation?
If the cancellation is more than 7 days, Yes there will be a refund. If the cancellation is lesser than 7 days, sorry there will be no refund.
       4. What time is the collection of car?
The collection of cars from AKA car rental usually is 6pm unless customer return earlier, we will inform you to collect it. 🙂
       5. Where is the location to collect the car?
1 commonwealth lane #02-05 AKA CAR RENTAL we are located opposite commonwealth MRT beside a heritage school, Our building is call OneCommonwealth. We are located at level 2. 
       6. Do i have to place any deposit?
No, you doesn't need to place any deposit while renting with AKA Car rental. Only a partial payment have to be transfer for reservation.
       7. Do i need to have any income proof?
No, you doesn't need to have any income proof.
       8. What is the payment mode like?
AKA car rental only accept Cash or bank transfer.
       9. Will i be able to rent only one day during weekend?
Sorry AKA car rental Singapore only rent out vehicle from Friday to Monday during weekend. There might be car on Saturday if we send the car for maintenance but there is no one day rental and you have to rent from Saturday to Monday too.
       10. Can i bring the vehicle to Malaysia?
I am sorry, AKA Car rental only provide car rental services for Singapore usage only.
       11. What if i am unable to collect the vehicle on time?
We can wait for you to come over and pick up but the return timing will be still 6pm. Alternate way you may wish to add a additional driver so that your friend or family can collect it for you on behalf.
       12. How much do i need to top up for additional driver?
$20 per driver one time payment
       13. Do you provide delivery and collection?
 Yes we do but we charge depends on location ranging from $30 – $60 per trip. Time will not be flexible too. For delivery we can only deliver to your location after 8pm. For collection wise we need to collect it back before 2pm.
       14. If car breakdown will i have a 24hrs breakdown support?
Yes, all our numbers are diverted to each other. Feel free to drop us a text or call us up if there is anything. For urgent cases especially accident please call us up till we pick up call (haha because we might be sleeping in the middle of the night)
       15. What petrol should i pump?
Any petrol kiosk will do 95 or 5000 above.
       16. What if i am late for returning?
 We have a 15 mins grace period but after the grace period, every 15 mins late will be $10. If the next customer decided not to wait, you will have to pay for the one day rental. But if is on the weekend package, you will have to take over the weekend.
       17. What if i am unwell and unable to drive the vehicle to the destination? Contract stated only named driver is able to drive the vehicle.
Yes only named driver is able to drive the vehicle but if such situation happen, feel free to drop us a text or call us up and inform us. Send us the additional driver particulars so that we will be able to key into system for u.
        18. Will i be able to call for valet service if i am partying and drinking?
 Yes you are able to. Just follow clause 17.
    Thank you for your patience to complete this reading. Hope to hear from you soon.
         – Team AKA Car Rental Singapore – 81880754