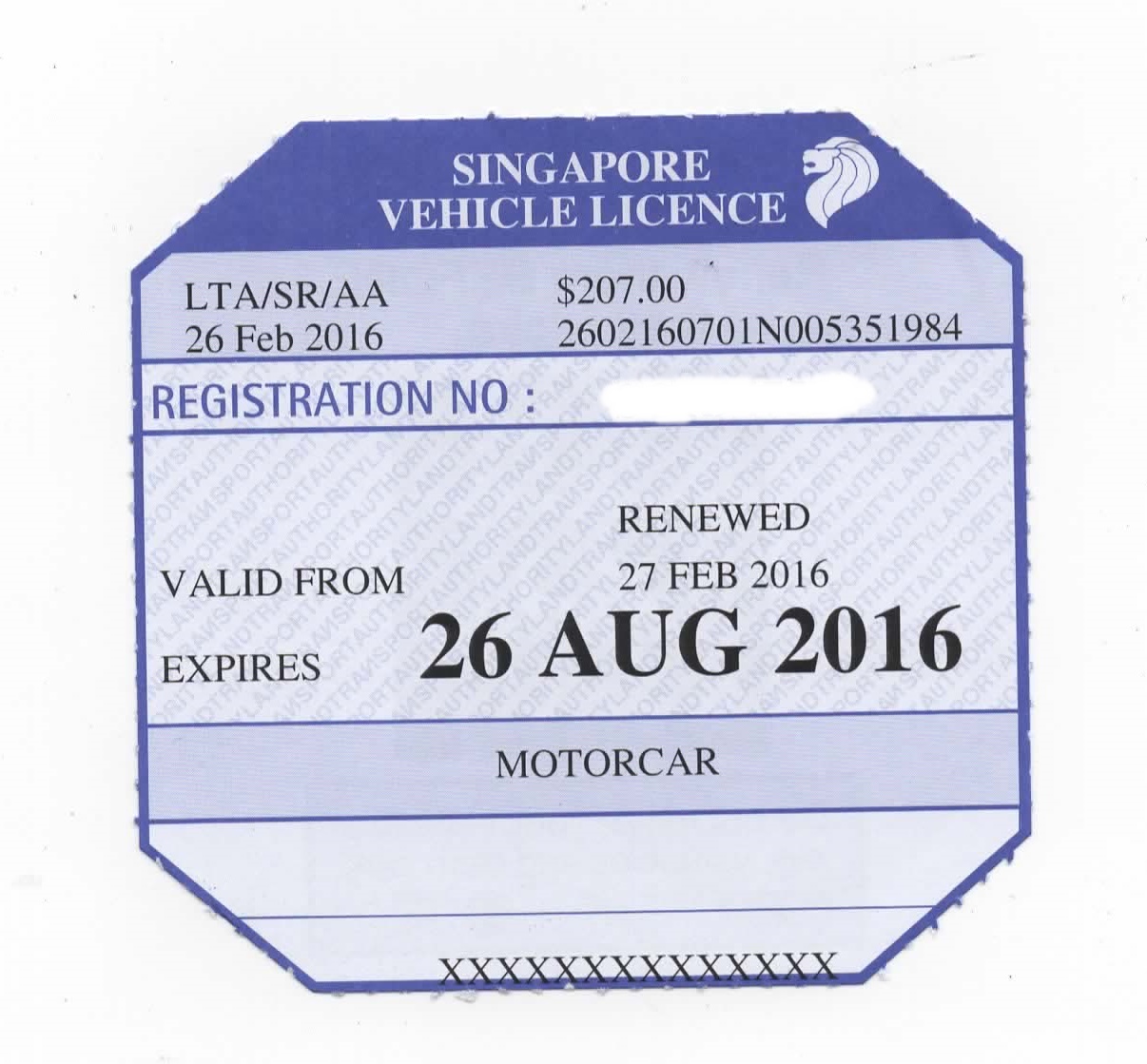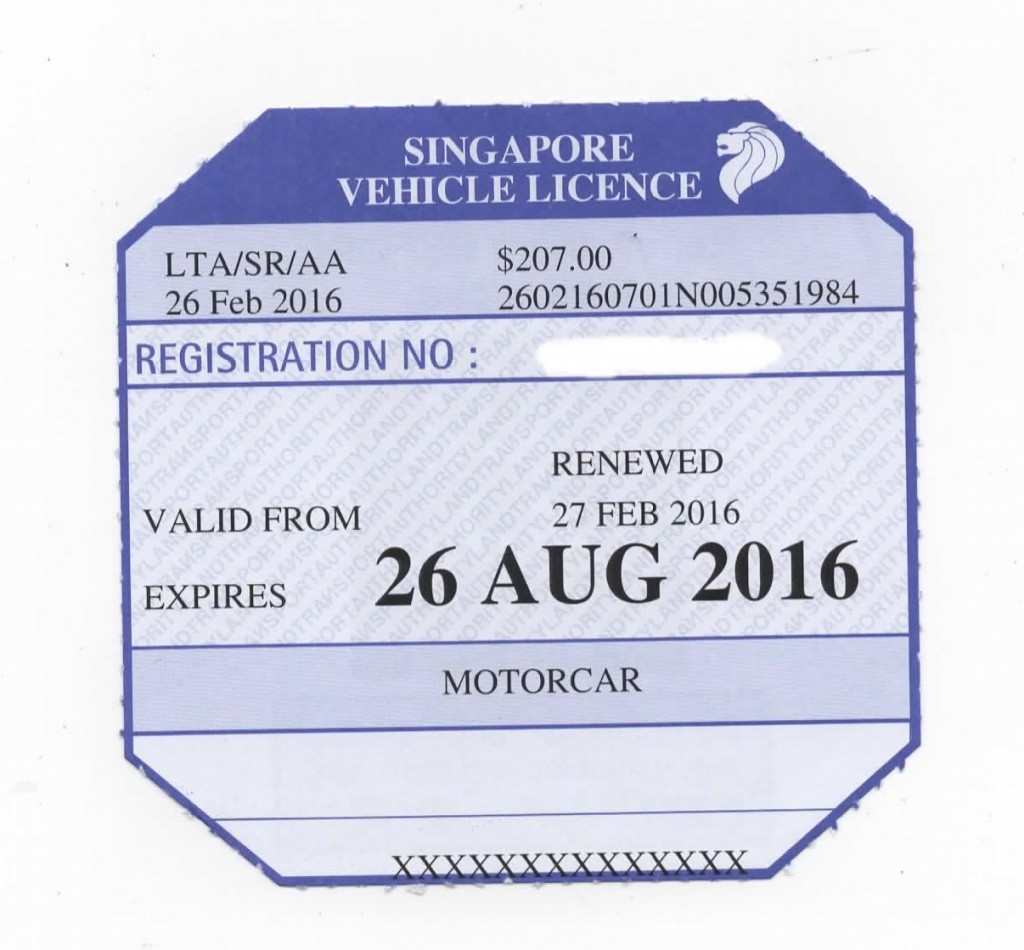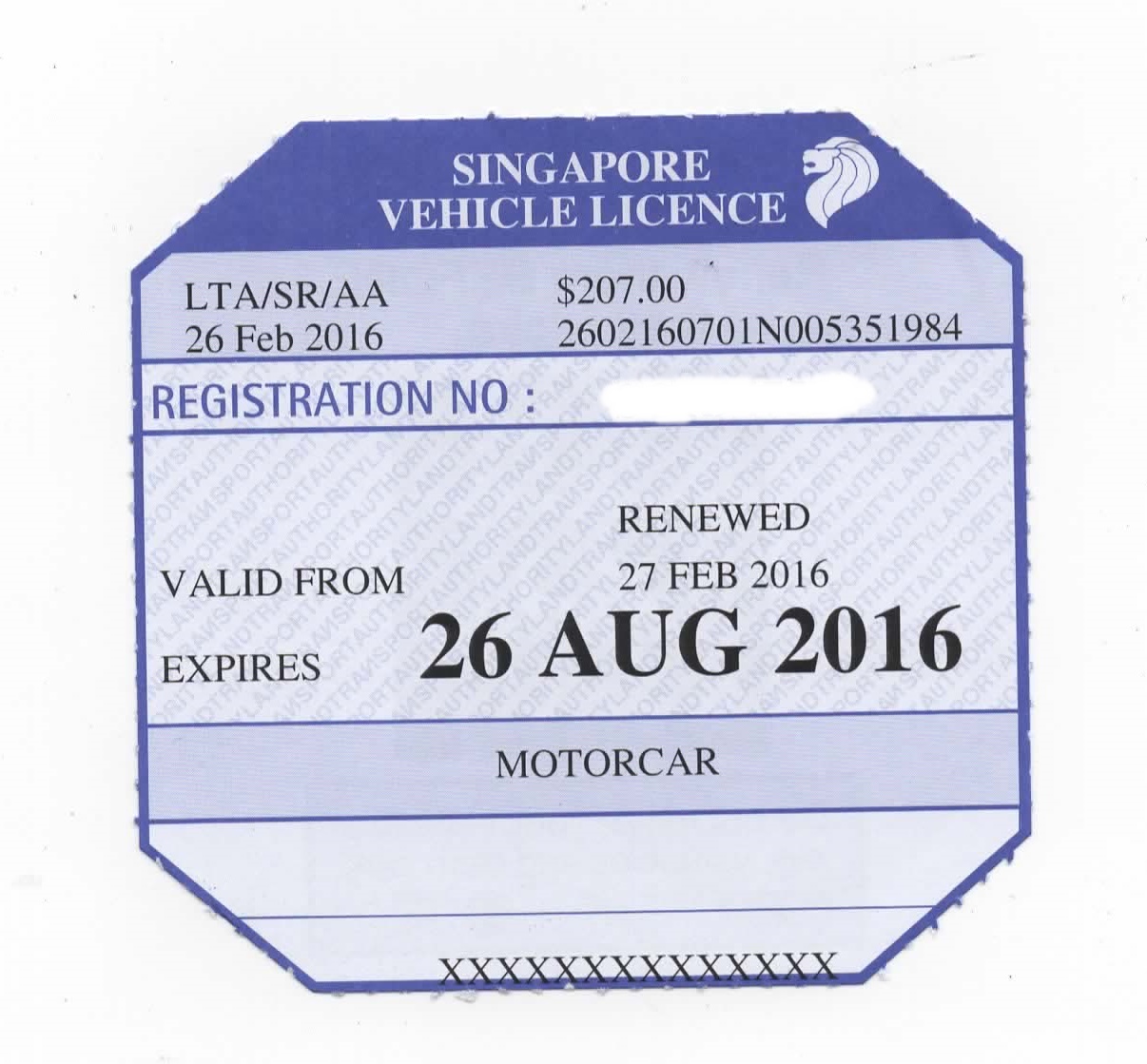 1. how do I know if the car rental company is a legal?
Every Car in Singapore, there will be a roadtax sticking on to the left side of the car front windscreen. It will usually indicate if the car is for private use or rental usage. Private vehicle will usually indicate PASSENGER(PRIVATE). A proper Singapore car rental vehicle road tax will be MOTORCAR. Above is an example how a proper rental vehicle roadtax look like.
2.  I am a p plate or under 21, how do i know if i am legally covered by insurance?
Every Certificate of Insurance will indicate their coverage for age and driving experience. AKA Car rental Singapore is able to show relevant documents and let our customer drive at ease. Alternative, you may wish to ask your rental company if they are able to show their insurance terms to you because they have MOTORCAR ROAD TAX doesn't mean that they legally cover p plate BUT take note that the car rental company have their right not to show out their confidential documents too. =)
3. How to check my rental vehicle? Checking the car is actually very simple.
All you have to take note is the four major corners and the blind spot on the front and back bumper. Try to bend down and check because some damages are hidden. Take a photo of all the damages to prevent dispute. What AKA car rental do, we usually will note down all the damages including the damages under the bumper and customer will have to countersign at all the damages noted on the undertaking contract.
4. How do i know if the car is regularly serviced?
You can always take note of the windscreen sticker at the driver side. A decal will indicate the date of service and when servicing due.
5. What is the consequences if i were to rent a vehicle from a private owner?
Its against the law for a private vehicle owner to rent out their vehicle. If you are renting a vehicle from a private owner, driving license will be revoked and a fine of minimum $500 will be imposed. So why risk your driving license by renting it from a private owner and the car rental price is almost the same as legal car rental company?
6. Is it safe to get a short-term car rental service from a Uber/grabcar ready car rental company?
Many of you now may be wondering why some company is providing the same vehicle for uber/grabcar driver as well as short term rental for some customers. Yup same thing as i mentioned on clause number 2. You may wish to ask them to provide you with the insurance term to make sure you are driving with a valid insurance coverage for car rental service instead of an insurance that  cover Uber/grabcar drivers only. Uber/grabcar insurance term only cover 23 years and 1 year experience above. SO something is fishy if those car rental were to provide the same car to uber/grabcar drivers as well as you!
Hope all these information helps. Feel free to contact us for more questions. =)
            Cheers – Team AKA car rental singapore
Click here to our website -> AKA CAR RENTAL